Convergence
Sonic Canvas: Music x Midjourney 012 🎧👨‍💻🎨
Audio-inspired AI art featuring music by Morgan Page x BVRNOUT, WILL K, Flintwick, High Klassified (feat. TroyBoi), and NIGHT / MOVES (Don Diablo Edit)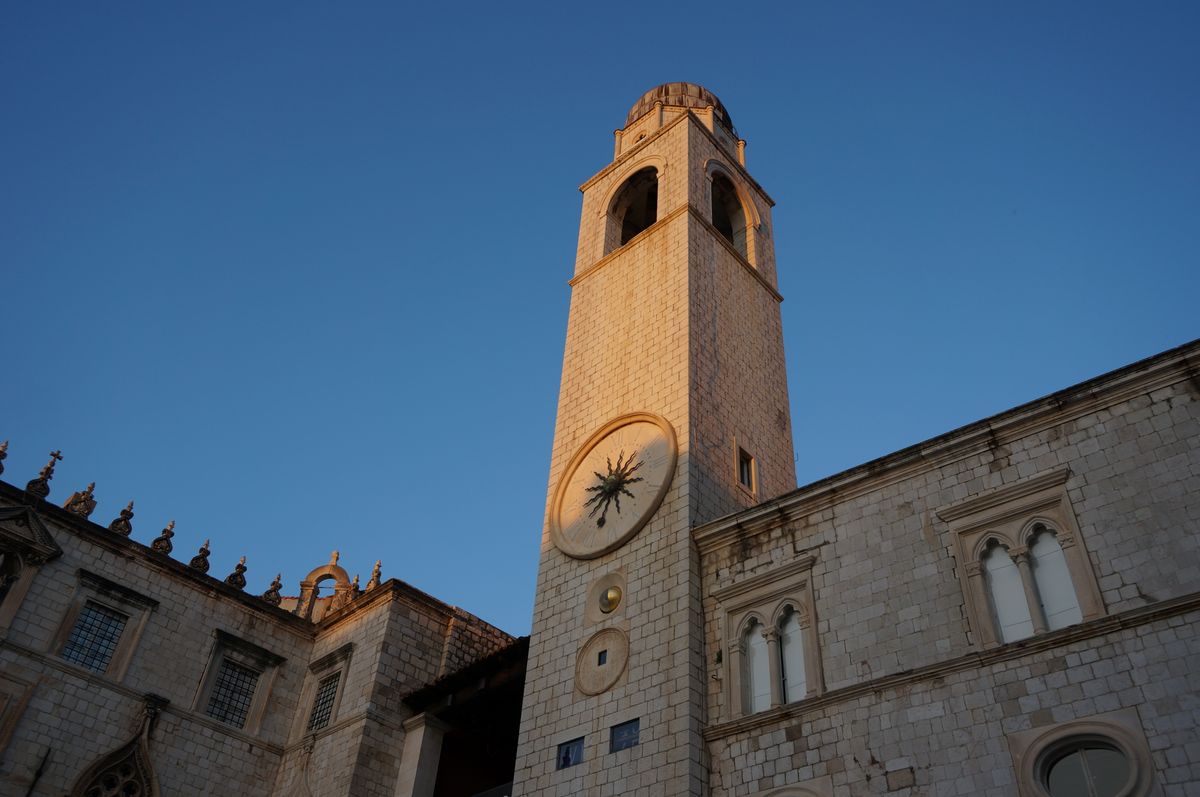 Welcome again to the latest edition of Sonic Canvas - your beacon of self-reflection at the crossroads of music, art, and artificial intelligence.
Emanating from the vibrant core of Western Canada, we present to you a weekly deep dive into the captivating sphere where music, art, and AI intersect. Whether you're a tech enthusiast, a music lover, an aspiring DJ, or a curious explorer in this unique fusion, you've found your home.
Your feedback is invaluable to us, so please feel free to leave your thoughts in the comments below.
---

---
Protocol Update: Existential Crises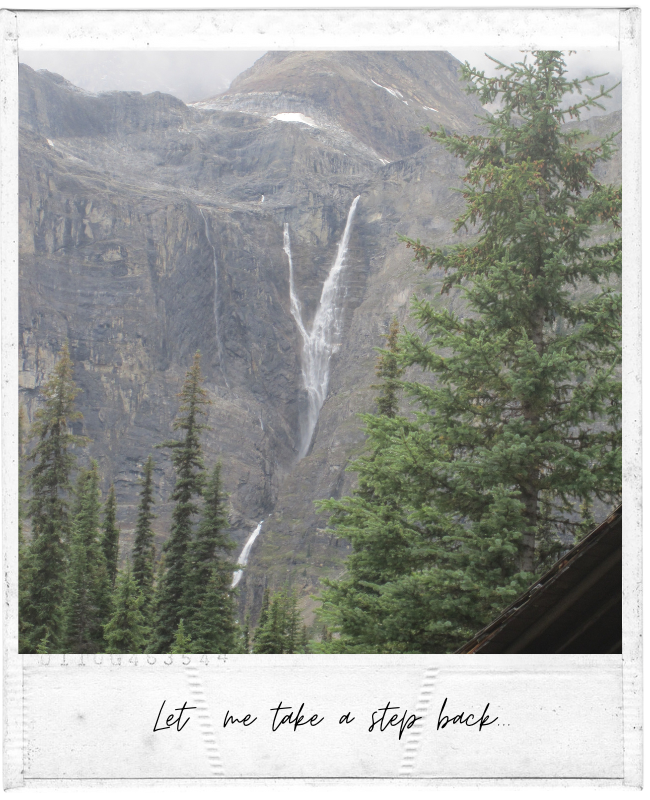 This post isn't going to be as verbose as some of the others posted previously because I'm sick.
I will also likely start changing directions on this site next week as I've realized a couple of things:
Despite what I've previously stated to my wife and others, this is intended to be a money-making venture (the site, not Sonic Canvas generally). As such, I think I will be switching out the newsletter content each week, so this one won't come out via email anymore but will instead just be posted on the site.
That being said, I don't intend to stop doing Sonic Canvas, as it puts me on a regular cadence to do a few things that I need to do if I intend to be a mediocre DJ at this point next year:
I listen to house music regularly to ensure I'm hearing new music;
Select five songs I'd like to purchase and add to my music inventory;
Research the relevant songs (though I'm probably going to pare this down or focus specifically on the musical elements like key, BPM, and genre, as I can get all of those from Beatport or the place I purchase them);
Build a DJ set around those five songs;
Play that DJ set out on Thursday at 10 pm MT on Twitch.
The goal is to make that a regular thing so that I have a practice cadence, I start to build an audience (however small) on Twitch, and I begin to establish myself as at least a halfway competent DJ. It seems like as good a plan to me as any.
With that said, I'd like to switch the newsletter to be something closer to a newsletter about personal growth (i.e. go back to calling it The Steel Orca Interoperability Protocol) and focus on one thing per week that I've done or changed or stopped doing that's helped me in my life.
The goal is that these posts can point to an overall product offering (akin to a system for organizing or optimizing your life) that I put out in a few months via Gumroad. Many other people with worse grammar and spelling than me seem to be making money online, so why not me?
The new goal is to have $1 in online money in my bank account by my birthday. We'll see if I can make it. I have a plan - I think I can - I just have to be diligent.
With all that said, Sonic Canvas isn't going away - I will only publish it online every Thursday at 8 a.m. MT instead of sending an email. So, if you've been enjoying it, bookmark us.
That's it for now. I hope everyone is doing well.
Enjoy Sonic Canvas, and we'll see you next week.
---

⛵
Embark on a thrilling journey where music and art intertwine seamlessly in the age of AI.
Sonic Canvas offers an immersive experience where handpicked tracks from Spotify spark a spectrum of AI-generated visuals meticulously designed with the artistic touch of
Midjourney
. Each piece of art and music is carefully curated, showcasing the intricate details that AI and human creativity can achieve together.
For a closer look at the artwork, click on the pictures to zoom in and explore further. The beauty lies in the details, and we encourage you to take the time to explore and appreciate each element.
Scroll down now, and dive into a symphony of music, art, and AI.
▶️ Listen on: Spotify | YouTube
---

😔 Morgan Page, BVRNOUT - Let You Down
---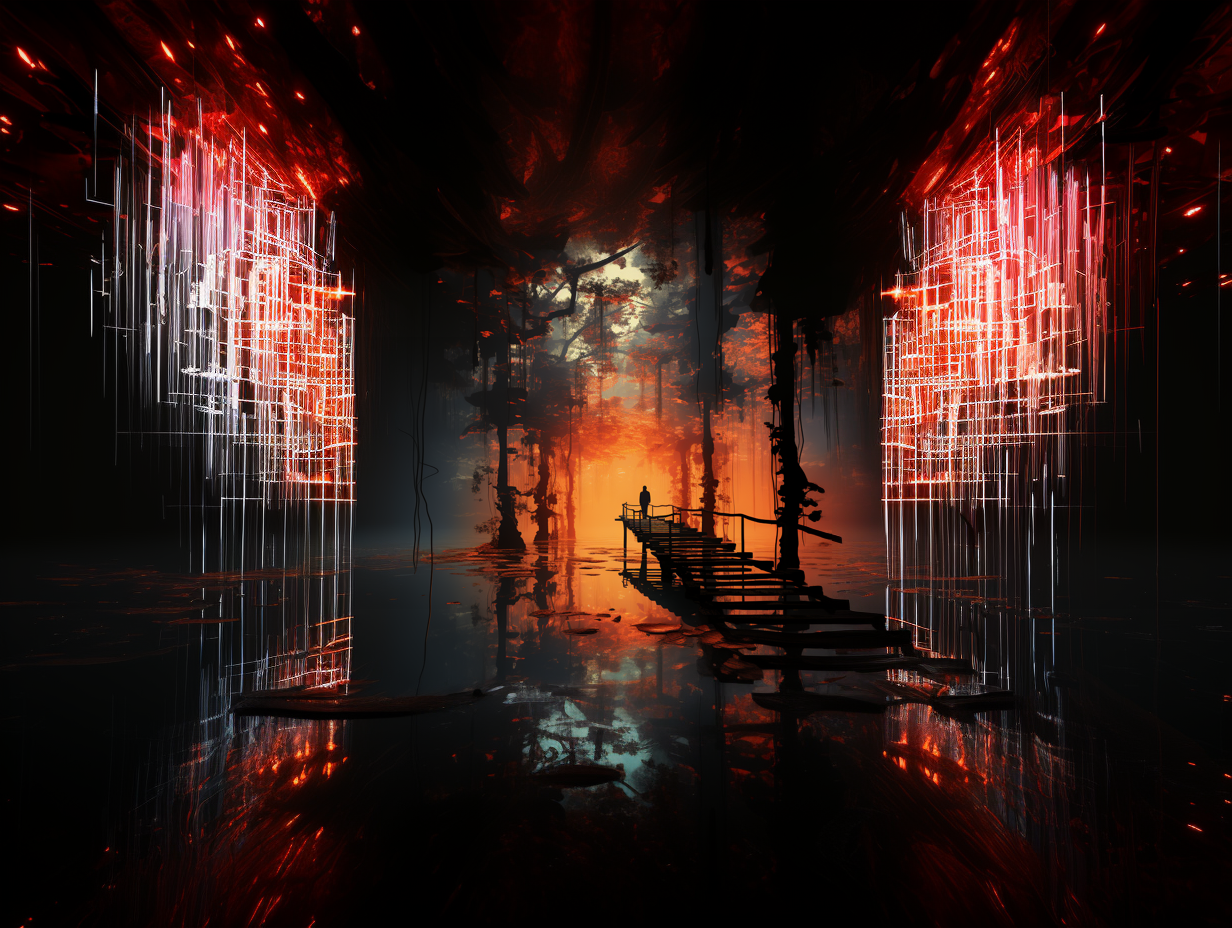 🤞 WILL K - Promised Me
---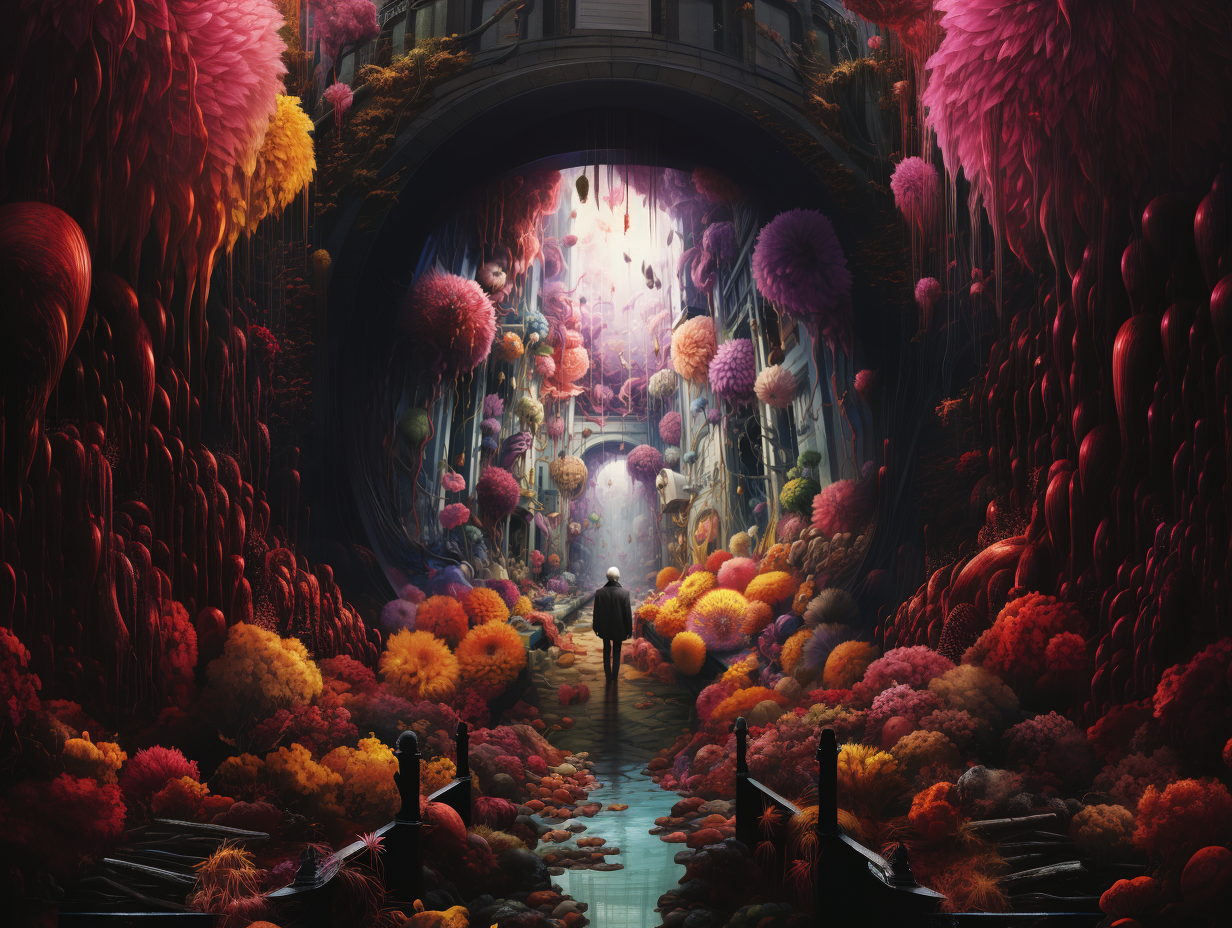 🤔 Flintwick - Conundrum
---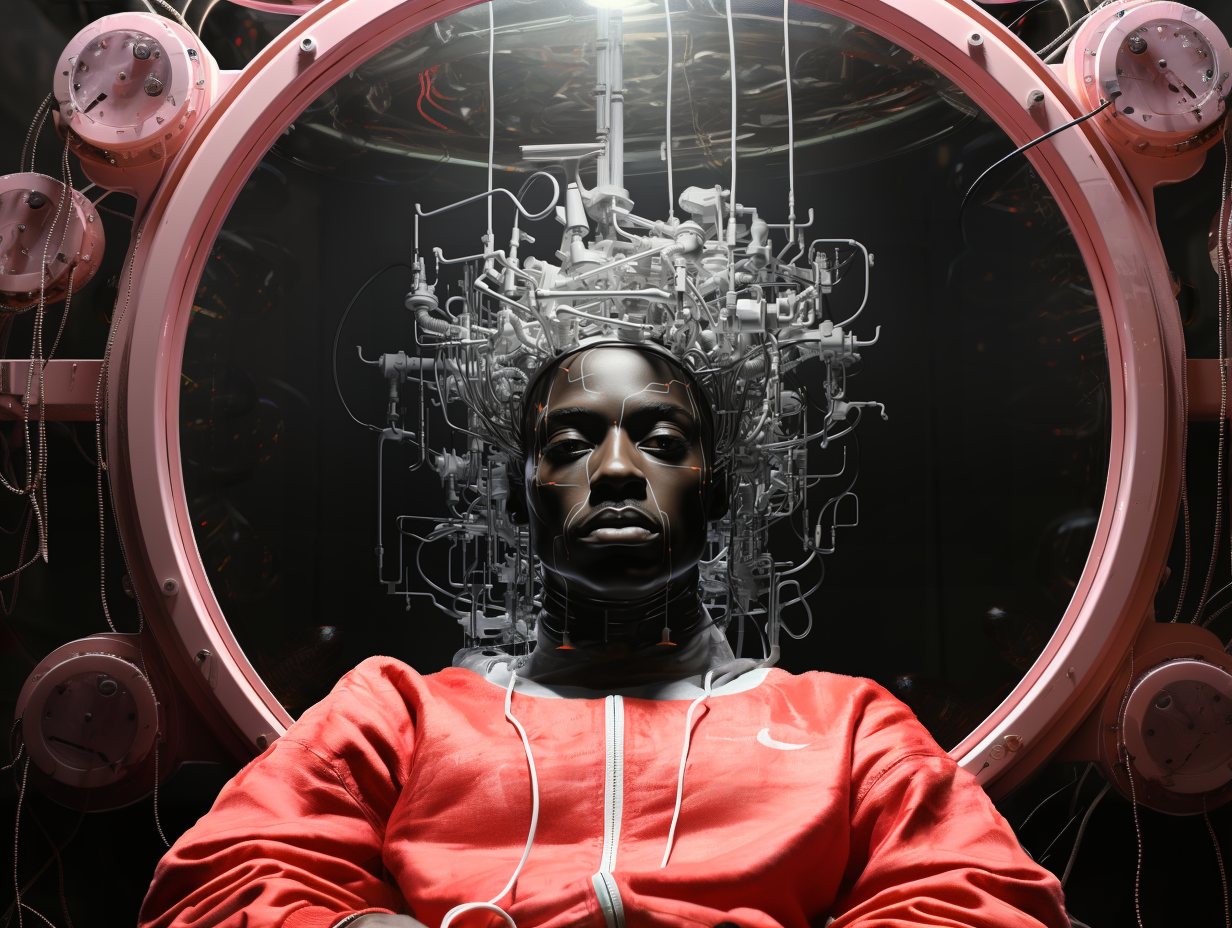 🥋 High Klassified - Dojo (feat. TroyBoi)
---

---
Song of the Week 🙌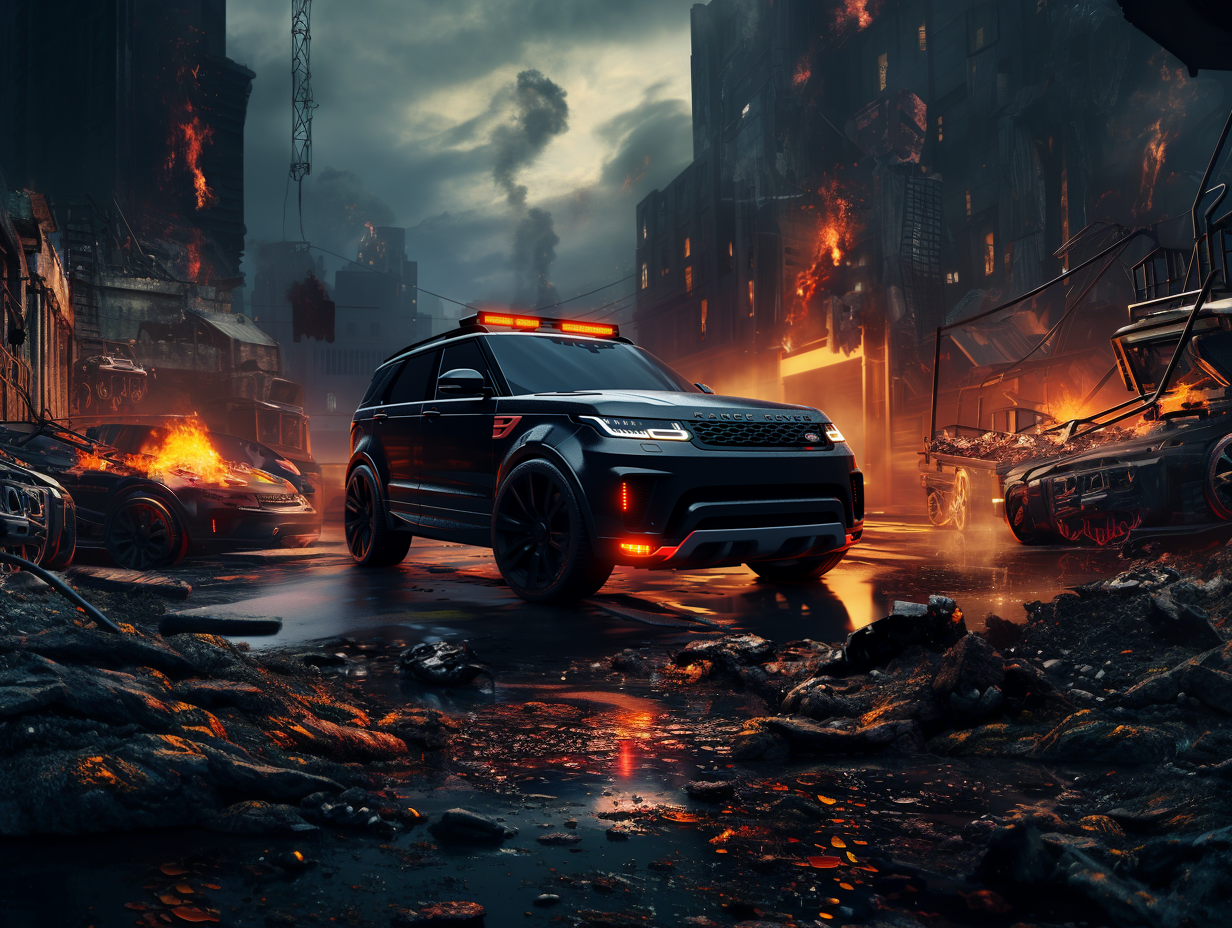 🌚 NIGHT / MOVES - Blacked Out Rover (Don Diablo Edit)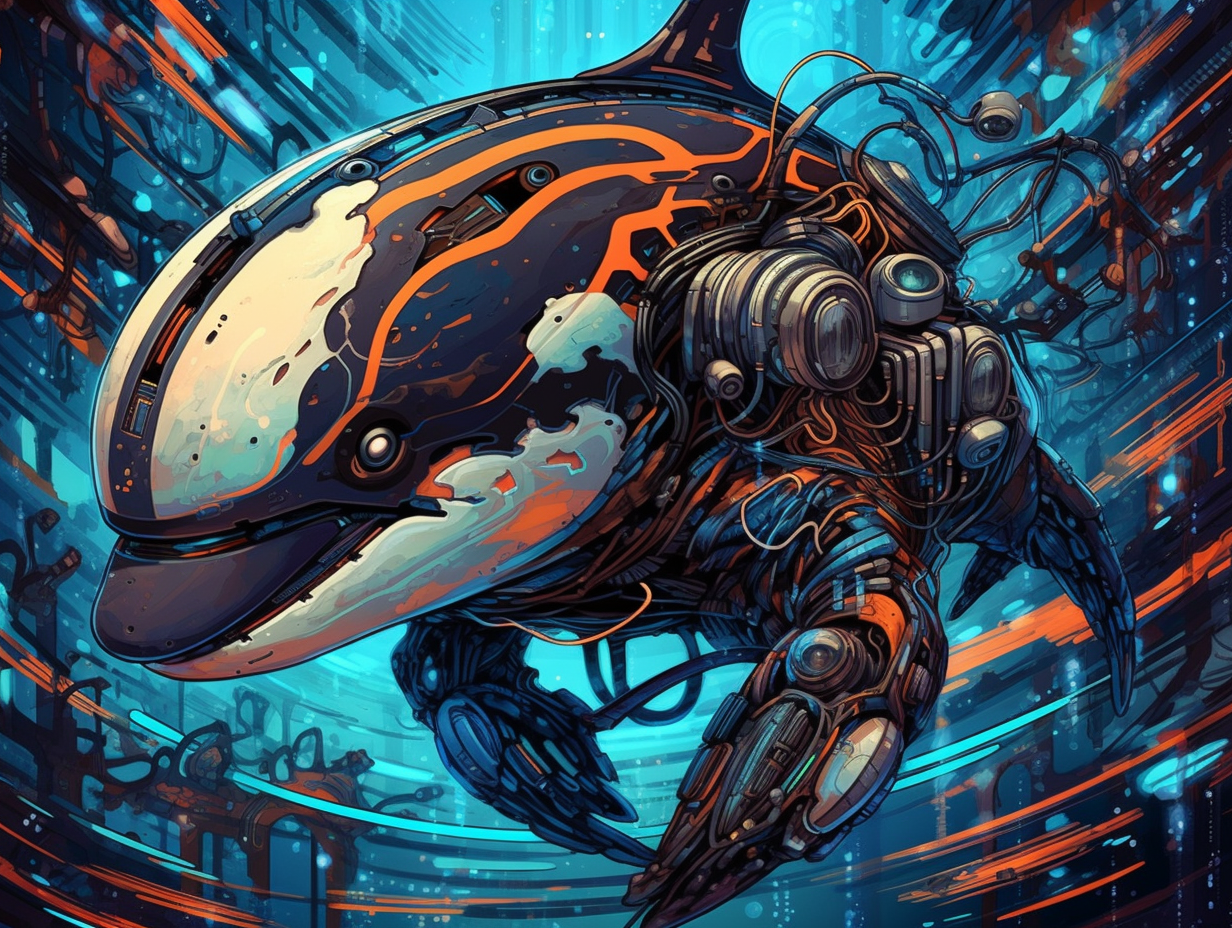 That's it for this week from all of us here at Steel Orca. 🚀🐬
Follow us on Twitter and Instagram, or leave a comment below.
Until next time... 👋
---

---